Estimates vary, but, on average, each person uses about 80-100 gallons of water per day, for indoor home uses. The largest use of household water is to flush the toilet, and after that, to take showers and baths. Do you need a new well?
Our residential wells are percussion drilled with 6 inch steel casing. A 6 inch well has the potential to produce over 500 gallons per minute, however, the pump that is capable of pumping that volume, will not physically fit into a 6 inch diameter well. Therefore, the maximum amount of water a 6 inch well can produce, within the limits of the pump size, would be 180 gallons per minute. Residential wells require a lot less flow and do not need the additional permitting required by high capacity wells. A well and pump providing a water flow rate between 5 and 20 GPM can adequately serve a typical home.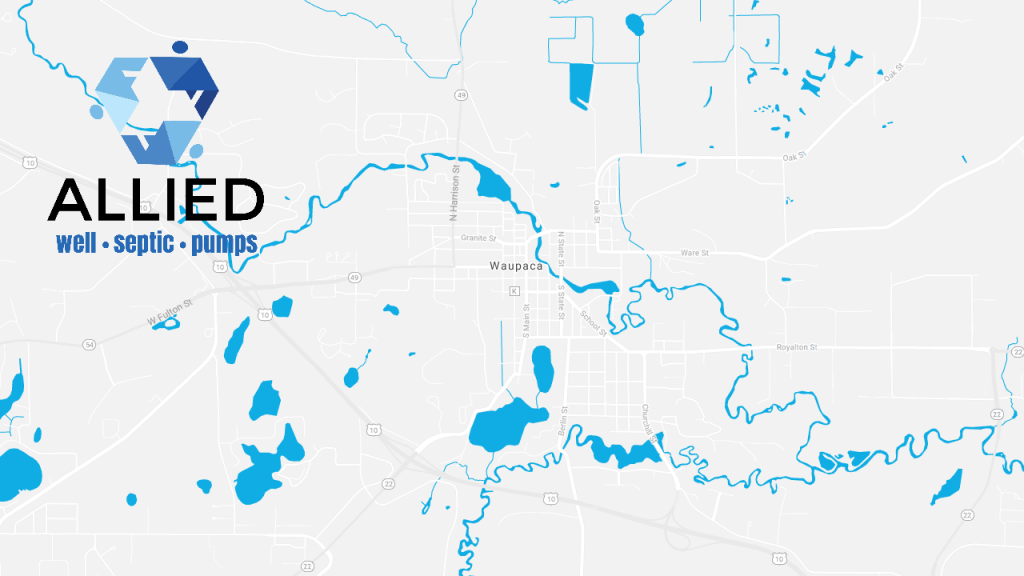 Other Areas Served
Allied Well, Septic & Pumps also provides well drilling service to surrounding areas, including but not limited to, Weyauwega, King, Rural, Little Hope, Cobb Town and Sheridan.