Well water testing should be done annually to ensure your drinking water is safe. While many private wells in Wisconsin provide quality water that is safe for you, your family, and pets, you should regularly test your well because it may have one or more water-quality problems. Some contaminants can be seen or tasted while others require testing to detect.
Homeowners should routinely test their well. You may decide to test more often if your previous results were unsafe. There are a few essential tests that should be performed routinely on every private well:
Bacteria: once a year and when you notice a change in taste, color or smell.
Nitrate: once a year and before the well will be used by a woman who is or may become pregnant.
Arsenic: every well should be tested once. Sample yearly if arsenic was present in previous tests.
Well Water Testing for Private Well Owners
The UWSP Water and Environmental Analysis Laboratory provides well water testing kits that can be ordered online. The local Extension office may have kits available or you can stop by their lab (UWSP Natural Resources Building, Room 200). A wide range of water tests are available to private well owners. Be safe, get your well water tested!
Understanding The Results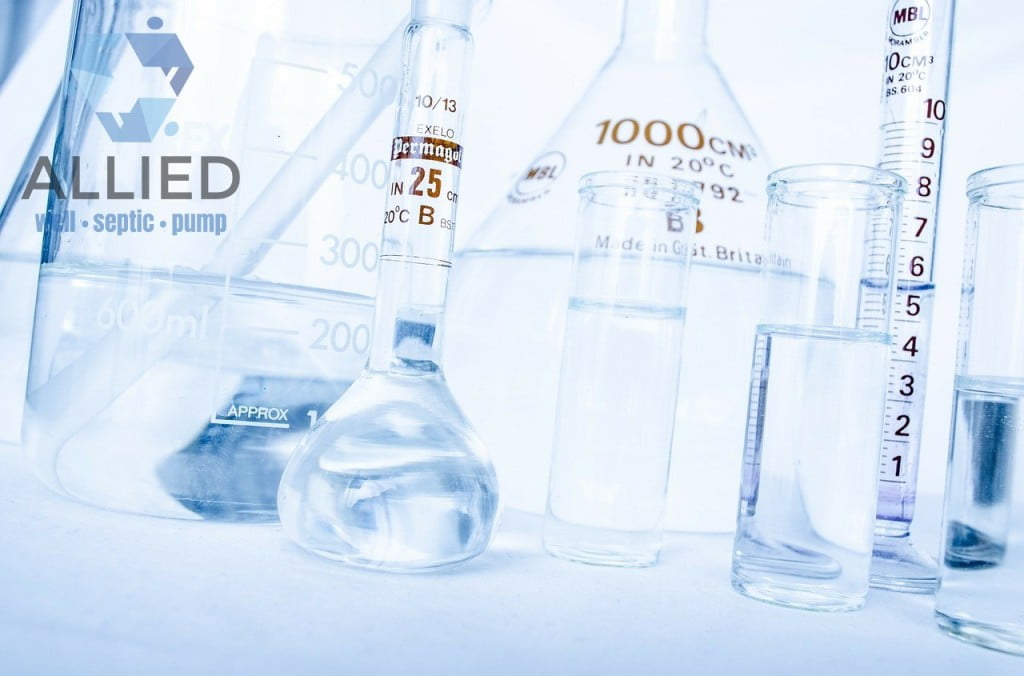 Bacteria: stop drinking your water if the lab report indicates that bacteria is present in your water sample. This is an indication that disease-causing bacteria may be present in the water.
Nitrate: if the lab reports elevated levels of nitrates (greater than 10 parts per million (mg/l)), avoid drinking the water if you're pregnant and stop giving the water to infants younger than six months or using the water to prepare infant formula.
Arsenic: if the lab reports elevated levels of arsenic (greater than 10 parts per billion (ug/l)), the Wisconsin Department of Health Services (DHS) recommends that you stop using your water for cooking and preparing food that take up a lot of water.
Additional Well Water Testing for Private Well Owners
You may consider additional testing to look for naturally occurring contaminants in the rock and soil that may enter your well.
Manganese: if you notice brown or black staining in your home or black sediment in your water, test once for manganese.
Strontium: consider testing for strontium if you live in the eastern or northern part of the state. Test twice over a two-year period in two different seasons, fall and spring being best.
Fluoride: test for fluoride when you have a baby or when you move into a home with a well. Your dentist and pediatrician will use this information to decide how much additional fluoride to recommend.
You may consider additional testing to look for human caused contaminants from land-use, your plumbing materials, or other sources of pollution near your well.
Pesticides: consider this test if your home is within one quarter mile of agricultural fields or areas where pesticides are manufactured, stored, or mixed.
Lead and Copper: test once every five years or if the water will be used by a pregnant woman or baby. Lead and copper may be in your water from the plumbing materials used in your home.
VOCs: volatile organic compounds (VOCs), testing is recommended for homes within ¼ mile of a landfill, industrial site, gas station or other underground tank, and especially if you smell chemical or fuel odors in the home.
Well Owner Responsibilities
Private well owners are responsible for well water testing and maintaining their own wells. Unlike public water systems, private well owners are not required to regularly test their wells or correct water-quality problems. It is your choice to decide which tests to do and actions to take.