Waupaca residents located in areas without public sewer access must maintain their own septic systems. A septic system is similar to waste water treatment plants found in towns and cities across Wisconsin. They are both designed to remove nutrients, pathogens, and chemicals from the used water before it enters our groundwater, lakes and streams. Do you need a new septic system or replacement?
A septic system's life span can be increased with some basic preventative measures.
Conserve water by using low-flow fixtures and repairing leaks.
Do not dump paints, medications or chemicals down the drain.
Minimize use of antibacterial soaps, bleach and harsh cleaners/detergents.
Keep food, grease, lint, plastics and feminine hygiene products out of your system.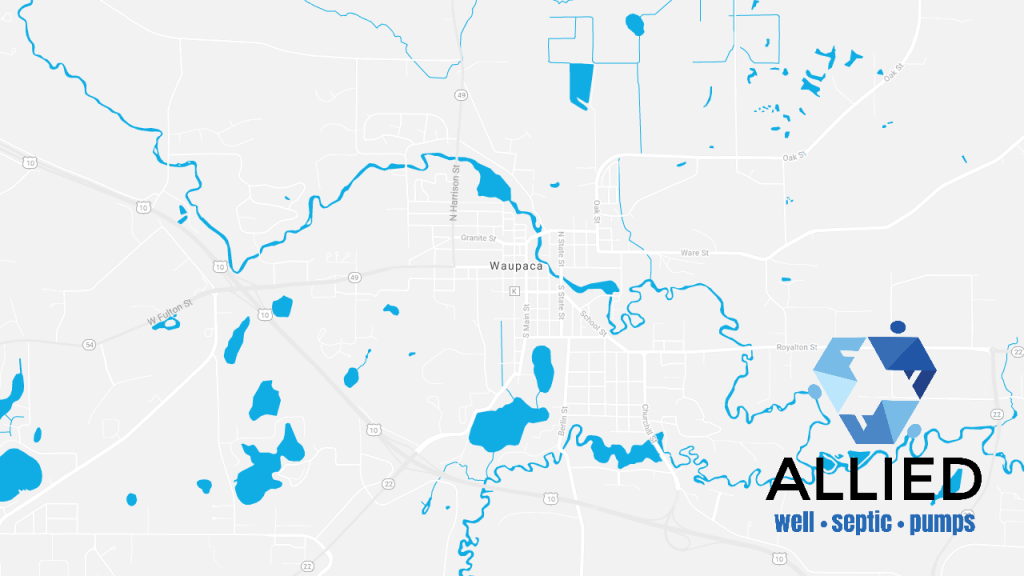 Other Areas Served
Allied Well, Septic & Pumps provides new and replacement septic system installation services to Waupaca and surrounding areas, including Amherst, Iola, Manawa, Royalton and Weyauwega.