Allied Well, Septic & Pump provides new septic systems and installation services to Waupaca county and surrounding areas. Our calendar fills in quickly so if you have an upcoming project you may want to book now. There can be delays with permits and supply availability. The further ahead you plan the better it will be. Call us for a free quote!
Do you also need a water well drilled? Ask us about a well and septic package deal to help you save money on your project.
There are 4 types of septic systems that we are able to install for you.
Mound systems use approved sand fill to meet the three foot separation from groundwater or bedrock. The gravel bed is placed within the mound, and covered with fill and topsoil.
At-Grade systems are similar to the mound however, the gravel is directly on the plowed, natural soil, the sand fill is not needed for an at grade.
In-Ground Pressure systems use small diameter pipe and a pump for even distribution, and are essentially a shallow conventional system.
Holding Tanks are a last resort for areas with high groundwater, or small lots. It has the cheapest installation because the wastes and wastewater remain in the tank. However, the 5-day holding capacity make maintenance costs very high. Waupaca County prohibits holding tanks for new construction.
Septic Systems – Areas Served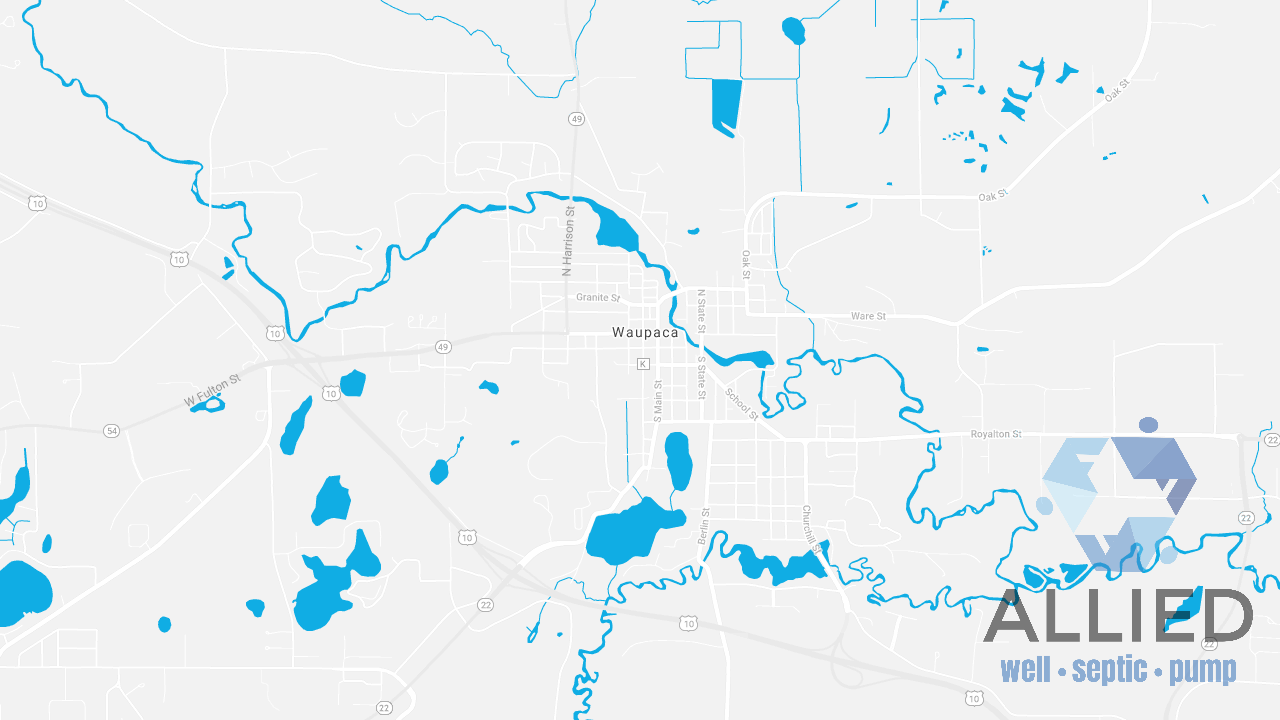 Waupaca County
Does your home or business need a new At-Grade septic system? We have the tools and equipment needed to install your POWTS. All septic systems are based on a soil percolation test which dictates what type and size of system is required.
Septic Systems in Waupaca, WI.
Septic Systems in Scandinavia, WI.
Septic Systems in Ogdensburg, WI.
Septic Systems in Royalton, WI.
Septic Systems in Fremont, WI.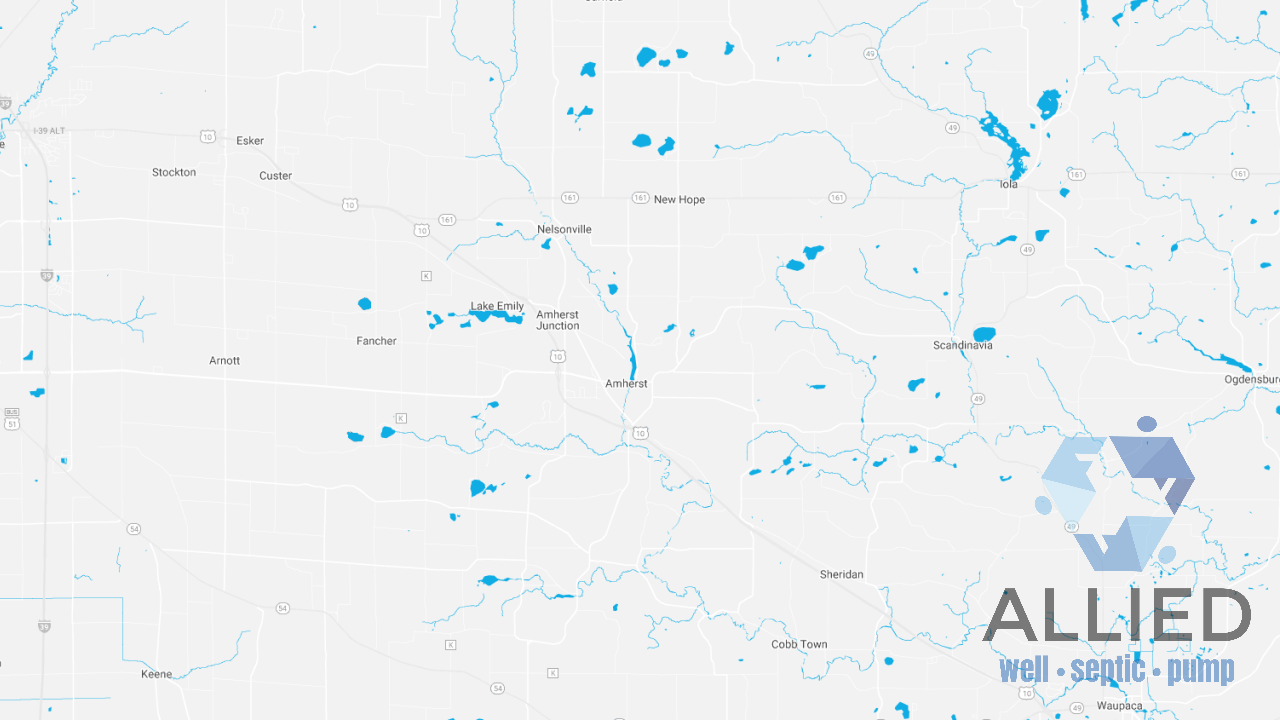 Portage County
Do you need a new Mound septic system for your home? We are capable of installing mound systems or any other private onsite wastewater treatment system at a competitive price.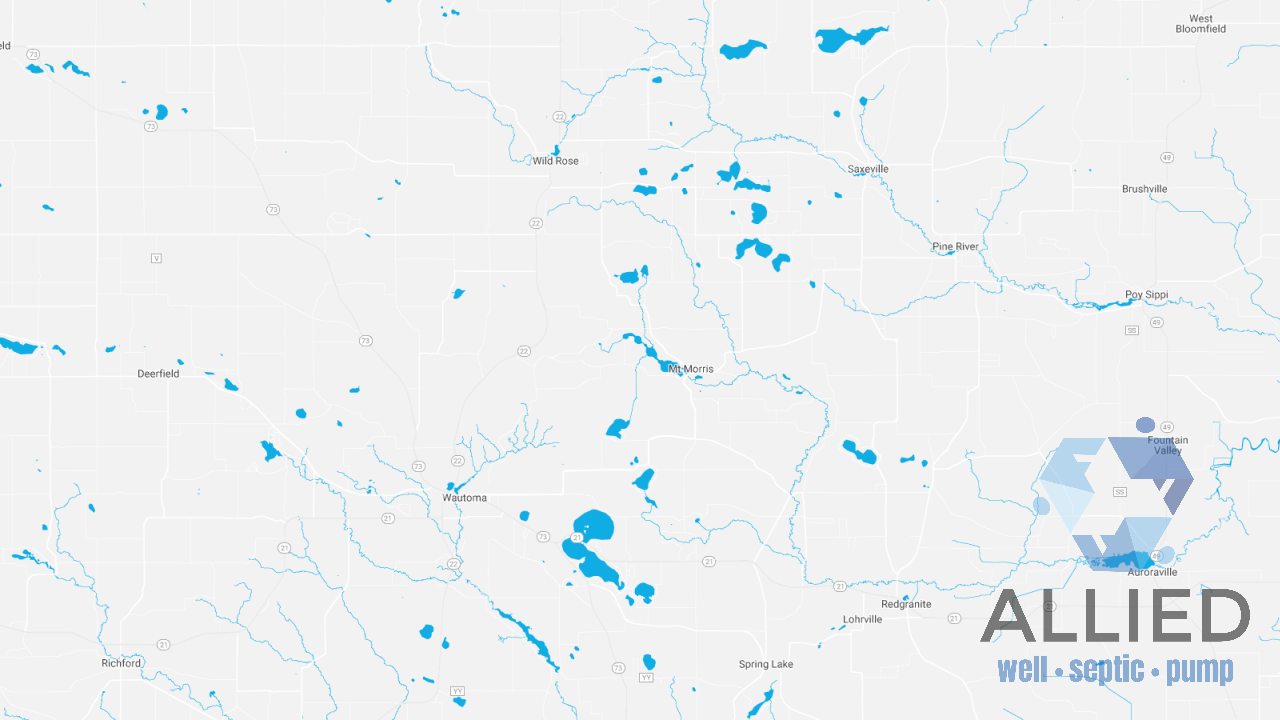 Waushara County
Are you looking for a new In-Ground Pressure septic system? We can install this or any other type of septic system that are competitively priced in the industry.
Septic Systems in West Bloomfield, WI.
Septic Systems in Wild Rose, WI.
Septic Systems in Wautoma, WI.
Frequently Asked Questions
How much does a new septic system cost in Wisconsin?
Septic system cost can vary from $5,000.00 to $20,000.00+ depending on the size of the system required and its location. A conventional system located in a high sand, high gravel area will cost less than a mound system located in an area with clay or a higher water table.
Can you install your own septic system in Wisconsin?
If you are a licensed master plumber then yes, you can install your own septic system. Wisconsin Statutes dictate that a sanitary permit is required for installation, repairing or altering private septic systems. The sanitary permit application must be completed by a licensed master plumber. This plumber is also responsible for the installation of the system.
How long does a septic system last in Wisconsin?
In general, septic systems may have average life spans of 20 to 25 years. The life span may be shorter or longer than average depending on the amount of use and how the system is used. Systems that see less grease and cooking oil and have the septic tank pumped more often will last longer than those that do not.
What is a POWTS?
POWTS is an acronym for a Private Onsite Wastewater Treatment System which is more often just called a "septic system".